Anne Arundel County Divorce Attorney
Helping You File for Divorce in Maryland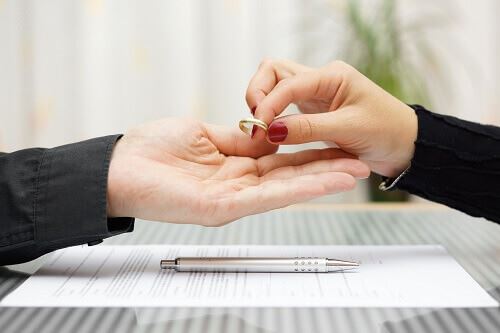 When two people within a marriage make a mutual decision to go their separate ways, or if only one person decides to end the marriage, a petition for divorce must be filed in the state of Maryland. Divorce is the dissolution of a marriage and it allows for two people to legally move forward separately. At the Law Office of Nicholas T. Exarhakis, we offer aggressive, yet professional legal representation for individuals experiencing divorce and divorce related family law issues. We can help to protect your legal rights, as well as your financial interests. It is always our personal goal to help a client obtain the outcome that they desire for now and in their future.
Reasons To Choose Us
Backed By Over 25 Years Of Experience
Cost-Effective Legal Solutions
Complimentary Case Consultations
Exceptional Track Record Of Success
Please contact our Anne Arundel County divorce attorney today if you are filing for divorce or need help with any of the following family law issues:
Types of Divorce in Maryland
In the state of Maryland, there are two types of divorce, absolute and limited.
An absolute marriage will legally end the marriage by settling all issues such as property division, custody, and support. Once this has been finalized, you and your spouse are eligible to re-marry.
A limited divorce occurs when not all issues are agreed upon. It is common for couples to attend a court hearing to address these concerns. If both parties eventually agree, via mediation or negotiation, then they will be eligible for an absolute marriage.
Keep in mind, legal separation does not exist in Maryland. Still, if you and your spouse live apart with the intention of ending the marriage, and do not have sexual intercourse, then separation can be utilized as a ground for divorce.
Do You Need a Lawyer for Divorce?
While a lawyer is not required for divorce in Maryland, they can significantly help when your divorce involves children, retirement, asset division, or financial support. An attorney will also put your best interests first when formulating a strategy. This will help you in the short and long-term. Our law firm intends to save you both time and money, as well as the headache that ensues with divorce.
We Can Protect Your Rights & Safeguard Your Future
An experienced Anne Arundel County divorce lawyer at the Law Office of Nicholas T. Exarhakis will be well aware of your legal rights and what you may be entitled to.Please contact an experienced Annapolis divorce lawyer at our firm immediately to discuss your legal rights and to learn more about divorce. We are dedicated to ensuring that our clients receive personal attention and commitment throughout the entire divorce process. We provide superior legal commitment to clients throughout Maryland.
Related Reading
Please contact a Maryland divorce attorney at our firm immediately to schedule a free initial consultation.